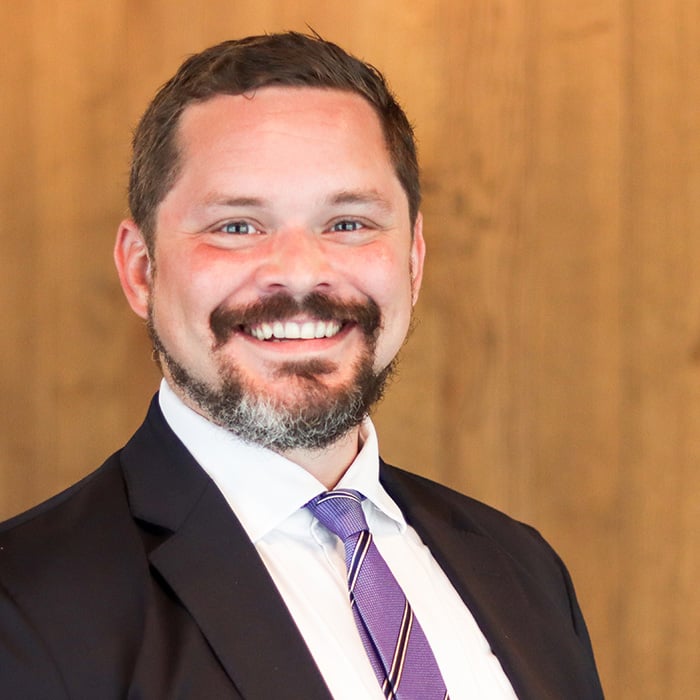 Johnny Kollin
Founder & Managing Director
Johnny Kollin pioneers our team with a unique blend of expertise and innovation, driving our success with his passion for blending traditional financial principles with cutting-edge solutions.
Johnny Kollin
Founder & Managing Director
In a world where traditional principles meet cutting-edge innovation, Johnny Kollin stands as a pioneering force. His journey, marked by discipline forged in military service and refined in prestigious institutions, took an unexpected turn as he navigated global finance.
Johnny's career embodies resilience, expertise, and a relentless commitment to excellence. From Stockholm through London to Dubai, from established institutions to a daring startup, Johnny's story unfolds—a tale of determination and transformation that has shaped the financial landscape of the Middle East. Join us on this journey with our Founder, a lifelong learner and leader.
Johnny Kollin pioneers our team with a unique blend of expertise and innovation, driving our success with his passion for blending traditional financial principles with cutting-edge solutions. His journey to excellence started with a solid foundation.
After his High School degree in Sweden, which included a one-year exchange semester in Michigan, USA, Johnny embarked on a different path—a 14-month military training program in the 1st Submarine Flotilla of the Swedish Navy. This experience instilled discipline, leadership, and the ability to thrive in high-pressure environments.
Academic Achievements
After his military service, Johnny Kollin began his academic journey at the prestigious Stockholm School of Economics. His dedication to learning and exploration earned him a Master of Science in Economics and Business. This program honed his analytical skills and offered a transformative exchange semester at EM Lyon Business School—one of France's leading international business schools. This international exposure broadened his horizons and provided valuable insights into global business dynamics.
During his academic pursuits, Johnny's commitment to excellence led him to complete a one-year internship at Amadeus IT Group in the South of France. This experience further enriched his understanding of technology's role in the business world. Katerina Iliadis, Johnny's manager during his internship at Amadeus, remarked:
Johnny is very autonomous and learns quickly. His biggest strengths are efficiency and perfectionism. He is very proactive, and his results are always precise and on time. Any work that I have seen from Johnny was of high quality.
Professional Journey
With a solid foundation and a thirst for knowledge, Johnny embarked on a professional journey that has spanned over a decade. His post-graduate professional journey began in 2008 (a pivotal year, marking the worst U.S. economic disaster since the Great Depression) when he joined the graduate program of Bank of America Merrill Lynch in London in the challenging field of credit risk management.
During his tenure, he weathered the storm of financial upheaval. He experienced first-hand the complexities of navigating a significant merger when Bank of America acquired Merrill Lynch to prevent bank collapse. Speaking of Johnny's time at the bank in 2008-2009, Johnny's then-manager Oliver Harrison said:
Johnny showed star material from the very outset. He made remarkable progress in a short time, managing to reach and impress many senior people within the organisation. This ability to build his networks and strong problem-solving made Johnny an invaluable asset.
Following his tenure at Bank of America Merrill Lynch, Johnny joined Barclays in 2009.
Moving to the Middle East, Concluding a Decade at Barclays
After a year of managing credit risk and covering financial institutions and sovereigns across the Benelux region, the Nordics and Ireland, he was asked in 2010 to transfer internally within Barclays from London to Dubai in 2010 to reinforce the local investment banking credit risk team, a pivotal move following the UAE real estate crisis. He continued to progress in his role and, by 2019, was heading up the local credit risk team at Barclays in the UAE.
Andrew Mortimer, Managing Director and Country Manager of Barclays Bank Plc MENA Region, commended Johnny's professionalism and expertise during a challenging period for the bank.
Johnny was part of the leadership team at Barclays in the Middle East during a very difficult and challenging transformation period for the bank over a four-year period. His professionalism during this time was outstanding. His technical knowledge, commercial acumen, and sense of partnership with the businesses were invaluable. Throughout, he provided trusted and valued support and advice to both me and other team members, and for that, I can only extend my thanks.
Khaled Eldabag, Managing Director and Co-Head of the Investment Banking MENA Region at Barclays, highlighted Johnny's contributions to high-profile transactions, adding that:
Johnny always saw the broader picture, and his commercial sensibilities made him an invaluable thought partner on live transactions and more general matters. Johnny was a pleasure to work with and consistently took the initiative beyond his immediate remit.
Challenger Bank and Entrepreneurship
In 2019, Johnny embarked on a new challenge by joining Anglo-Gulf Trade Bank (AGTB), a startup challenger bank. He was responsible for establishing the credit risk function and was part of the broader team that succeeded in having AGTB obtain a digital banking license and Category 1 status from the Financial Services Regulatory Authority (FSRA) of Abu Dhabi Global Market (ADGM).
Peter Rossiter, Chief Risk Officer during a part of Johnny's time at AGTB, commended Johnny's strategic thinking and ability to get things done efficiently:
Johnny is a highly skilled credit risk professional and demonstrates a clear strategic mind, an understanding of how to build an end-to-end credit process, a curiosity about the world around him and an enormous capacity to get things done in a timely manner.
David Henry, who worked with Johnny during his time at AGTB from 2019 to 2020, said:
Never afraid to challenge or be challenged, Johnny displays great professionalism, a deep understanding of risk management, and impressive commercial acumen.
Entrepreneurship and Várri Consultancy
Johnny's unwavering commitment to excellence and innovative solutions led him to leave the startup bank to establish Várri Consultancy in 2020, a boutique management consulting firm in Dubai. Under his visionary leadership, Várri Consultancy has earned accolades for its dedication to delivering impactful solutions in strategic advisory, governance, risk and compliance consulting.
A Lifelong Learner and Leader
Johnny is known for his relentless pursuit of knowledge. He has honed his expertise through various certifications, including the esteemed Certified Financial Modeling & Valuation Analyst (FMVA) designation. He has delved into emerging fields such as fintech and blockchain strategy at the Saïd Business School, University of Oxford. As a certified risk professional, Johnny brings a meticulous approach to every aspect of his work, ensuring the utmost precision and compliance in all endeavours.
A Well-rounded Explorer
Outside the boardroom, Johnny is an avid explorer, constantly seeking new experiences and challenges to conquer. He shares his life with his beloved Jack Russell Terrier, Svea, who adds a delightful dose of energy and companionship to his days. When he is not engaged in the world of finance, Johnny enjoys socialising over meals, indulging in cinematic experiences, and occasionally delving into the world of photo and video editing. Johnny is fluent in Swedish and English and has an intermediate grasp of French, which allows him to engage with audiences across diverse regions.
Johnny Kollin's journey continues to inspire, and his unwavering pursuit of excellence shapes the future of Várri Consultancy, driving the firm to new summits of achievement in the ever-evolving landscapes of finance, law, and consultancy.